4 bedroom Tradition Kerala home free plan
4 bedroom Tradition Kerala home free plan

This Traditional home plan designed to be built in 1474 square feet(137 Square Meters) . It includes 4 bedrooms with the combination of attached bathrooms and a common bathroom. The living and dining room are spacious and very well designed, kitchen are really spacious. This plan is designed in a manner for the latest interior designs.
Slope roof will definitely increase visual appearance of the building as slope roof with clay tiles laid over it will give you traditional Kerala building appearance thus increasing the aesthetic appearance of the building.As slope roof raises the roof level,ceiling height inside rooms will go up thereby giving you better ventilation inside rooms in addition to better appearance even from inside house .
4 bedroom Tradition Kerala home layout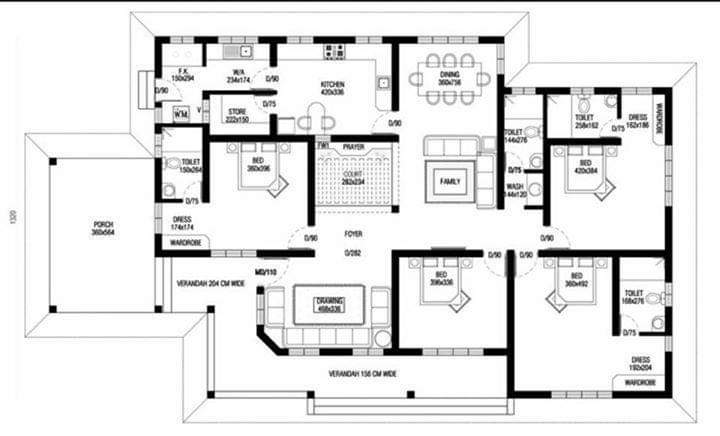 *cost may be varied
Specifications:-
Ground floor is designed in 137 square meters (1474 Sq.Ft)
Porch
Sit out
Living room
Dining hall
Bedrooms : 4
Attached bath
Common bath
Kitchen
Courtyard
FOR MORE KERALA HOME DESIGNS
This plan is designed in a manner for the latest interior designs. This plan is well executed by Free home designs. For further details contact the designer.